Reduce Your Employees' Financial Stress
& Increase Work Place Productivity
–
 The Method? Somatic Money
"Somatic" means "body." Money relationship paired with somatic awareness
gives your employees these three benefits:
–
1. Help Them Shift Their Money Story About Money Stress (Mind)
2. Help Them Engage Their Breath At Money-Issue Locations (Body)
3. Help Them Connect New Money Thoughts With Money Breath Through The Body (ESSENCE)

—
3 Shocking Money Truths About Your Employees
As a leading somatic money coach, I've learned three shocking money truths in working with companies, corporations and their employee resource groups about reducing financial stress, therefore increasing productivity.
Truth #1: Money Story
The first money truth is that most of your employees do not know their authentic money story and how it relates to their financial stress. (Authentic money story is the internal and candid root dialogue a person has with their money relationship.) Many employers provide and encourage money management systems like 401K's to deliver money help to their employees and leave their employees more confused. Studies have shown that most people who have 401k's don't understand or misunderstand their 401k retirement vehicle. While money management is important, it is only part of the money relationship equation. It's essential to provide your employees with the key ingredients of a safe space to explore their authentic money story, revealing the nuggets connected to their financial issues as a pathway to reframe their perceptions. This reduces stress, increasing productivity.
Truth #2: Breath & The Body
The second money truth is that when your employees experience money stress, they have a tendency to either momentarily stop breathing or have short and shallow breath. Both of these autonomic responses are strongly connected with the fight, flight and freeze mechanisms the body clicks into when sensing it is in danger or in trauma. These heightened states of adrenaline do not allow your employees to be in "right mind" and "right space" to be able to competently function. The key here, to help reduce money stress, is to provide training that shows your employees how to be in mindful awareness of their money story and connect with present-state breath to return to a greater state of calm.
Truth #3: Bridging IQ and EQ
The third truth is that while many employees experience money stress, few have an ability to engage and balance both the rational logistics of money (IQ) that happens in their mind, with the irrational flow of money emotions (EQ) that happen through their bodies. This clarity and connection between the IQ of the mind and EQ of the body is essential for bridging the gap to balance money relationships and reduce stress.
–
In today's financial climate, companies are looking for ways to increase the bottom line, sometimes overlooking that their employees can offer that increased performance by helping them be more mindful in their daily work experience. This is one of the results that I have seen and facilitated —  helping to improve the bottom line, but also contributing to happier, more fulfilled employees.
---
About Dana

The Magic Of Somatic Money is a mission driven, socially innovative experience designed to give participants a powerfully intimate and balanced connection with their money relationship.
Dana Stovern, founder and coach of The Magic Of Somatic Money, has successfully assisted numerous business owners with her somatic money method. Here are some top results:
A Denver, Colorado retail store owner grossing 1.75 million in annual business pooled equity for the first time (instead of always pushing the red), preparing her for business expansions in 2018.
An Albuquerque, New Mexico contractor launched his dream construction business, keeping his jobs in the black and grossing $200,000 in less than his first year.
A Fort Collins, Colorado full-service veterinarian clinic improved her business cash flow while creating better financial boundaries with financially dead-beat family members.
A premier ski competitor and top ski instructor in Aspen, Colorado leveraged better autonomy for teaching in a highly competitive industry.
These are among the few success stories that Stovern, a naturally gifted intuitive, brings to this innovative body-based money relationship coaching program that is positively transformational for business owners, their employees and career professionals.
The foundation of Stovern's intuitive life coaching practice since 2006 was a natural fit to implement this cutting edge body-based money relationship work. The somatic money focus arrived in Stovern's life after a near-death experience and the tragic loss of her son during pregnancy. Her unraveled life triggered a spontaneous financial intervention in the Autumn of 2011 delivering money insights, experiences and tools that she successfully implemented for herself, giving her an emotional, physical and financial recovery.
Stovern launched The Magic Of Somatic Money when she shared her experience and tools with several clients in deep financial need including a professor about ready to lose her retirement funds and home in foreclosure; and a daughter seeking estate help with her father's finances to provide him with entry into an assisted living facility. In both situations, the fresh somatic money tools created a financial turn-around in both situations providing estate alleviation so a father had a place to live while a professor rescued and retained her home and retirement funds.
These results provided Stovern with the proof she needed that The Magic Of Somatic Money has universal application to help many more with their money relationships, career and businesses.
Stovern dares to combine body-based awareness with money relationship for deeply reflective experiences, giving individuals a fresh look at their financial picture.
Stovern lives and works on Colorado's Western Slope in Paonia, Colorado with her husband and their family of two dogs, two cats and beehives.
---
–
Client Reviews
Here's what clients are saying about Dana's work:

—
–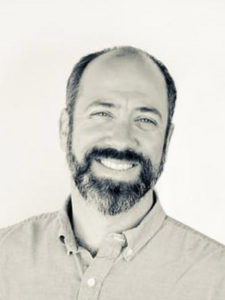 From $0 Cash Flow To $200,00 Annual Cash Flow
Before working with Dana, I was in a rut with business and life. I had everything I needed to get my company going: a business plan, start up money and time, but nothing was happening. I was super depressed and spiritually lost. I needed shift. When I found Dana, I knew it was a good match and I knew she had what it takes to get things going.  
Our first phone call was phenomenal — the insights she gave me ignited my mind, body and spirit into working together. The conversation literally set me free so that I had the energy and mindset to get things moving.  My depression and aggravation disappeared while I got happy and excited about what I was creating! My soul had returned to my body! 
With the exercises she gave me to practice, I felt more and more present in my body. I finally wanted to do something instead of walk around, numbed out, thinking to myself, "Why bother?"  I felt a sense of spirituality for the first time in my life and I'm 39.
As we continued the sessions and follow ups, my hangups disappeared and I felt more things releasing while a greater understanding about myself and my surroundings returned.
Now, as I sit in my home office and type this, I feel great and I have a deep respect for Dana.  She has really helped my get here.  I look over at my white board that I have hung up on the wall and I see all of the jobs I have.  Over the past two months, I have contracts and agreements with people that will push $200,000.00 worth of revenue through my business!  My goal is to push $500,000 of revenue through the company and it looks like I am well on my way.  I am on fire! 
Thank you so much, Dana!
-Greg S.,
Professional Contractor
Albuquerque, New Mexico
Improved Money Relationship, Home Ownership Change
Dana is a RockStar! Over the years, I have consistently hired coaches. I made a lot of these coaches more wealthy, but most seemed to have a one-size-fits-all approach and many did not deliver on their program promises. Dana is different. Really different. We have uncovered and healed my old soul money contracts, my blocks, and she has helped me negotiate several things beautifully both for my business and personally – selling my home and finding a new home in my new location. Her work has been so supportive that after finishing her six-month program, I am going back for more! Thank you Dana for truly helping change the very landscape of money in the world and helping conscious, caring people thrive and make great money!
-Dr. Miluna Fausch, HHCP, PhD
Executive Voice Presence Coach!
www.MilunaFausch.com 
–
Do You Believe in Magic?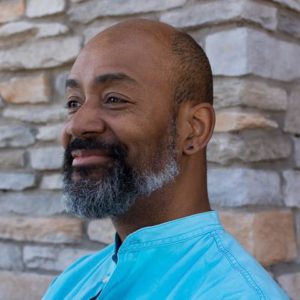 Before working with Dana, I would have answered this question, tentatively. I would characterize my thinking as "hope that magic is real and possible," without actually believing it exists and works in our lives. Especially, in terms of money. As a coach, Dana helped me unravel some lifelong patterns that were holding me back. I had been aware of these things, but my awareness was not deep enough for me to take effective action. Since then, I have revolutionized my relationship with money and this has brought power and light to many other aspects of my life. The key was learning how to consciously tap into source, recognizing it inside of myself and developing a trust-based relationship with source. I have learned that money is deeper and broader than the limited, fearful concept at the core of my family and cultural conditioning. For me, this money coaching experience is a vital element on the path of discovering money's vast potential for healing and creativity. That is magic! And I highly recommend it to anyone who feels called to heal and serve.
-Temani, Attorney, Phoenix, AZ – ––
–

---
FTC Disclosure: Any income claims shared by my students, friends or clients are understood to be true and accurate, but are not verified in any way. Always do your own due diligence and use your own judgment when making buying decisions and investments in your business and personal life. Disclaimer: Concepts and strategies shared in this and any email communication from Dana Stovern Coaching are ideas that have worked for members of our team, students, clients and friends. They are not specific advice for your business. Always use your own judgement and/or get the advice of professionals to find the right strategies for your business and your particular situations. Dana Stovern is not a financial advisor, financial planner or certified accountant and does not give financial advice. Instead, this work is for receiving greater experience and knowledge and transformation concerning the inner workings of your relationship with your energy field, body, spiritual money relationship and life! How you apply this work is up to you. Specific results are not guaranteed.