WELCOME TO
"An Evening Of Money Mediumship"
–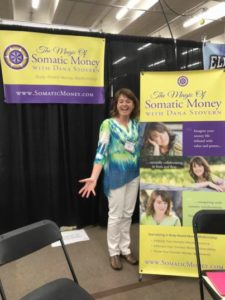 Part One – Introduction
Includes the concept of The Magic Of Somatic Money and the story behind the magic. Below.
Part Two – Getting Body-Money Present With An Ascended Master
The unlikely story that lead to the powerful primary somatic money practice: getting present in your body with your money transactions. Below.
Part Three – Your Money Vulnerability
How the counter-intuitive money move of getting somatically present with your money vulnerability gives your money power back to you. Below.
Part Four – The Money Transaction Point & Your Sacred Money Agreements
Take a look inside what makes money transactions so uniquely special AND learn the Four Sacred Money Elements that drive the money engine. Below.
–
Audio For "An Evening Of Money Mediumship:
–
---
–
–
Who Is Dana?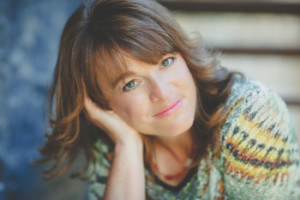 Dana Stovern is a highly attuned and experienced empath channel who is establishing the emerging field of money mediumship with clients throughout the United States (and across the world). She supports intuitives and sensitives in solving money challenges holistically through body-based and spiritual-based money relationships. After a decade of spiritual work, Stovern was called to this field because of devastating losses in her life, including financial challenges. These changes required her to dig deep and team with Spirit World, creating new financial solutions for herself and others. The result is what you'll find at The Magic Of Somatic Money.
Stovern specializes in working with HSP's (highly sensitive persons) and intuitive business individuals who are developing business and money success in their lives. She especially provides support for those recovering from trauma that impacts business and money relationships. The Magic Of Somatic Money is tailor-made for money trauma recovery.
Stovern lives and works in Paonia, on Colorado's Western Slope with her husband and their furry family of four and eight bee hives.
Grateful confirmations. Frequently, participants mention how thankful they are for working in safe and secure sacred space about vulnerable money conversations. They say, "It is rare to have this kind of opportunity to visit about my money relationship in this unique way, Dana. Thank you."
Money Medium Expert. When it comes to specific, deeply articulate, detailed information and experience about your spiritual money relationship, you want Dana on your team. Why? Few others are providing this service and fewer yet in the way that she does! When you work with Dana, you benefit from her nearly ten years of successful spiritual business experience, over four years of The Magic Of Somatic Money platform development, her deep and articulated connection with Divine Financial Light Teams and experience from thousands of session hours with clients.
–
---
–
FTC Disclosure: Any income claims shared by my students, friends or clients are understood to be true and accurate, but are not verified in any way. Always do your own due diligence and use your own judgment when making buying decisions and investments in your business and personal life. Disclaimer: Concepts and strategies shared in this and any email communication from Dana Stovern Coaching are ideas that have worked for members of our team, students, clients and friends. They are not specific advice for your business. Always use your own judgement and/or get the advice of professionals to find the right strategies for your business and your particular situations. Dana Stovern is not a financial advisor, financial planner or certified accountant and does not give financial advice. Instead, this work is for receiving greater experience and knowledge and transformation concerning the inner workings of your relationship with your energy field, body, spiritual money relationship and life! How you apply this work is up to you. Specific results are not guaranteed.