For The Career Professional
–
This Is Who You Are & What You're Looking For:
–
You are excellent in your chosen field of work.
You've arrived at a place in your career that you'd like to create "more" without having to work so hard. You'd like a better work-life balance.
You are solvent with cash flow, yet you're either itching to break through a glass ceiling and/or solve debt issues.
You potentially experience money snarls with old money patterns that drive you crazy and you'd love to solve these issues.
You've tried different programs or money methodologies to solve these issues, both practical and potentially intuitive, but nothing quite seems to get at the heart of your money issue the way you'd like.
You want more money leverage, you just don't know what that is and what it looks like, but you can sense something needs to change.
You are aware of and potentially practice and are open to the idea of mindful meditation practices like yoga, or walks in the woods, or breathing exercises or self quiet time.
–
This Is What I've Provided For Others
–
I've successfully assisted numerous career professionals to solve money conundrums and create positive career shifts. These are some of the results. Take a look:
A finance manager at a mid-sized waste management firm in Washington state successfully negotiated an income increase of 20% with improved benefits and she reduced her debt by $5,000.
A Madison, Wisconsin real estate management developer increased her income by $20,000, reduced her debt and secured her career.
An attorney for the City Of Aspen leveraged better negotiating power in her personal and professional agreements for better financial positioning.
A top interior design professional in Arizona negotiated difficult landscape with a high-end client, successfully delivering on a $120,000 account.
A teacher in Atlanta, Georgia launched and successfully cash flowed an innovative math program for school districts across the country.
A college administrator in Durango, Colorado nearly double her income with an in-house employment move.
A client in upper management of TSA successfully moved from unhappy workspace in Las Vegas, Nevada to happy workspace with better pay and benefits while others were losing their jobs.
–
This Is What I Can Provide For You
–
First, we'll meet in a complimentary Magnificent Money Conversation (phone) of about 40 minutes to identify the money issue that you'd like to work with. We'll see if my somatic money tools are a match for solving your issue.
Next, we'll map your money issue in a VIP Session Package with either of these tools: Mapping Your Four Sacred Money Elements or Mapping Your Money Story Inventory.
This session package will identify exactly what is happening with your money issue in your somatic money landscape.
This session package will also identify the custom solution set you need to create your money relationship transformation.
This session package also includes a custom starter kit of one to three steps outlining what you need to begin to create transformational change.
For those ready to make a full commitment, custom Magic Of Somatic Money coaching packages are available.
–
Sign Up To Qualify For Your Complimentary Magnificent Money Conversation Here:
–
YOU KNOW with burning desire the clear money goals you want to achieve – you've achieved some of them, but you're ready for more.
YOU ARE passionate about learning what your money relationship has to reveal to you for growth, healing, prosperity and insight and you're ready for the next level of this.
YOU ALREADY understand, and work with, the power and practice of meditation or presence practices for a greater Universal connection.
YOU HAVE a dedicated full-time business or career or money investment project.
YOU HAVE already tried achieving your specific money goals/dreams through consciousness or money management methods, but there seems to be a missing piece.
YOU'RE READY to breakthrough to your money goal or solve that money issue that gets in the way.
–
IF THIS IS YOU, THEN . . . 

Book Your Magnificent Money Conversation Here

Receive 3 Insights During 40-minute Phone Call With Dana
Watch For An Email To Your In Box With A Booking Link & A Questionnaire Link.
(Your Email Is Private – No Third Party Sharing).

---

–
Client Reviews
Here's what clients are saying about Dana's work:

–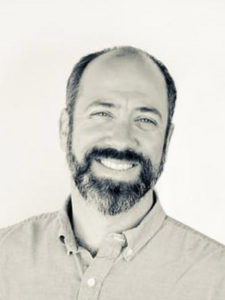 From $0 Cash Flow To $200,00 Annual Cash Flow
Before working with Dana, I was in a rut with business and life. I had everything I needed to get my company going: a business plan, start up money and time, but nothing was happening. I was super depressed and lost. I needed shift. When I found Dana, I knew it was a good match and I knew she had what it takes to get things going.  
Our first phone call was phenomenal — the insights she gave ignited me. The conversation literally set me free so that I had the energy and mindset to get things moving.  My depression and aggravation disappeared while I got happy and excited about what I was creating! 
With the exercises she gave me to practice, I felt more and more present in my body. I finally wanted to do something instead of walk around, numbed out, thinking to myself, "Why bother?"  I felt a sense of connection for the first time in a long time.
As we continued the sessions and follow ups, my hangups disappeared while a greater understanding about myself and my surroundings returned.

Now, as I sit in my home office and type this, I feel great and I have a deep respect for Dana.  She has really helped my get here.  I look over at my white board and I see all of the jobs I have.  Over the past two months, I have contracts and agreements with people that will push $200,000.00 worth of revenue through my business!  My goal is to push $500,000 of revenue through the company and it looks like I am well on my way.  I am on fire! 
Thank you so much, Dana!
-Greg S.,
Professional Contractor
Albuquerque, New Mexico
–
–
Improved Money Relationship, Home Ownership Change
Dana is a RockStar! Over the years, I have consistently hired coaches. I made a lot of these coaches more wealthy, but most seemed to have a one-size-fits-all approach and many did not deliver on their program promises. Dana is different. Really different. We have uncovered and healed my old soul money contracts, my blocks, and she has helped me negotiate several things beautifully both for my business and personally – selling my home and finding a new home in my new location. Her work has been so supportive that after finishing her six-month program, I am going back for more! Thank you Dana for truly helping change the very landscape of money in the world and helping conscious, caring people thrive and make great money!
-Dr. Miluna Fausch, HHCP, PhD
Executive Voice Presence Coach!
www.MilunaFausch.com
–
–
Do You Believe in Magic?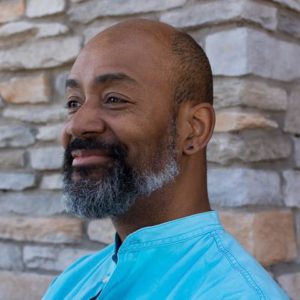 Before working with Dana, I would have answered this question, tentatively. I would characterize my thinking as "hope that magic is real and possible," without actually believing it exists and works in our lives. Especially, in terms of money. As a coach, Dana helped me unravel some lifelong patterns that were holding me back. I had been aware of these things, but my awareness was not deep enough for me to take effective action. Since then, I have revolutionized my relationship with money and this has brought power and light to many other aspects of my life. The key was learning how to consciously tap into source, recognizing it inside of myself and developing a trust-based relationship with source. I have learned that money is deeper and broader than the limited, fearful concept at the core of my family and cultural conditioning. For me, this money coaching experience is a vital element on the path of discovering money's vast potential for healing and creativity. That is magic! And I highly recommend it to anyone who feels called to heal and serve.
-Temani, Attorney, Phoenix, AZ
— –
–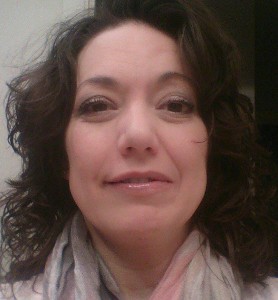 20% Income Increase, Dissolving Fear, Debt Reduction:
I was totally bound up in fear and old beliefs when I began working with Dana. I felt unconfident in myself and unable to believe in my value. This made my relationship with my money constricted and lacking (actually, all my relations were like this). Right away, Dana was able to see clearly what was truly working in my life, keeping me bound in fear, old soul contracts and a complete lack of self-worth. Over the months, depending on my life space at each appointment, Dana and I worked with my somatic space, creating personal shifts and strategies. We cleared the debris that bound me in fear, helping my authenticity shine through. My time with Dana has changed my life. As a result of our work together, I am now able see myself with value. I've generated greater financial wealth with a professional pay raise of 20 percent, a personal credit rating increase and elimination of a $5,000 medical bill. Additionally, I'm creating healthier, more supportive relationships. I am eternally grateful for Dana's presence in my life!
-Jennifer S., Finance Manager For A Waste Water Firm, Renton, WA
–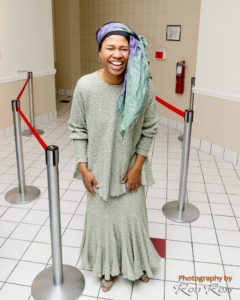 Income Increase With Financial & Life Confidence
Dana gets to the core of issues—mentally, emotionally, and physically—and doesn't allow you to coast or let go until awareness and proper courses of action are understood and activated. Her intuitive insight and ability to convey messages that show how personal various beliefs and habits can undercut personal efforts is one of the greatest gifts she shares. Before I worked with Dana, I felt I was usually flying without a net and hoping to avoid crash landings. Now I'm soaring over the biggest net ever, me! My income increased substantially, and equally important I feel and act in charge of my financial life. If I have an occasional "critic, torturer, or other oops" trying to come into my psyche, I have tools to immediately stop the fake blockages and stay on track creating my highest well being, which turns out great for others as well. I'm continuing to work with Dana. It's like having a divine CFO in my corner, and I sure do like that!
-Karen Marie Jones Meadows,
Playwright, Producer, Actor, Educator,
karenjonesmeadows.com
–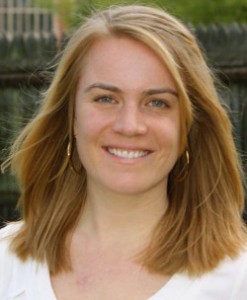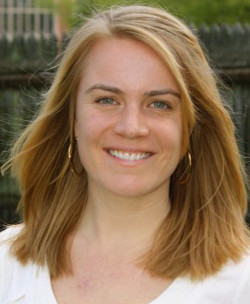 $20K Increased Income, Debt Reduction, Anchoring Career:

The work Dana and I did together is hands down the most powerful experience of my life. I had no idea what I was in for . . . we went to some of the darkest places in my soul and restored my value, my power and my light. What shifted for me emotionally also reflected in my external world. I healed a deep wound with my brother and engaged in a healthy relationship with him for the first time in twenty-eight years. I shifted a $5,000 debt, releasing it. Through this work, I increased my earnings by over $20,000 in an authentic, grounded way. I have had the most real and vulnerable conversations with my family and with my friends. Holding space for their healing as well as my own. However, one of my biggest take aways from Dana is that my healing is not contingent on anyone's else's ability to heal, understand or forgive. Honoring this has allowed me to move mountains inside of me and be the creator of my life, holistically. Dana holds such powerful, safe space for guided awareness and transformation. I am truly grateful for the work I have done with her.

-Elizabeth, Real Estate Project Manager, Milwaukee, Wisconsin
–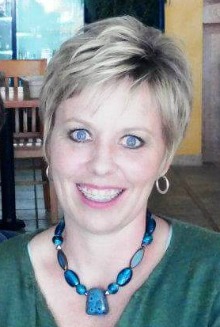 Breaking a $50,000 Glass Ceiling, Negotiating Career Path:
When I first met Dana, I was in the midst of navigating many changes in my life. I had just lost my job, was nursing my husband back to health from a horrible infection, and beginning a new career that really challenged my comfort zone. It was all I could do to keep it together some days. Somehow, in the midst of all of the chaos, I knew I had to change my perception of money and find the courage to follow my true path. I wasn't happy in my career and I wasn't happy with my earnings. My salary always seemed to plateau just below $50,000.
I worked with Dana on my deeply embedded money story, and opportunities in the direction of my ideal career started appearing. What was really amazing to me is that, in spite of my mid-year career change (which can really impact one's earnings) and taking a $350 per month pay cut, I made over $50,000!
I really believe that the work we did to heal my personal money story allowed me to open up to the possibilities and abundance that was right in front of me! The freedom I feel is beyond words!
– Andrea, Counselor, Fort Morgan, Colorado
—–
Doubled Book Of Business In One Year:
After seven years of reading everything I could get my hands on: Wayne Dyer, Deepak Chopra, Eckhart Tolle, Debbie Ford, Carolyn Myss, Louise Hay . . . you name it, I was still lost. I meditated, I prayed, I searched. Then one day I found Dana. Her incredible energy (she's a bonfire by the way!) was the guiding hand I needed to break through. After just a few short sessions I was able to peel away the multiple layers of destructive life force energies that were keeping me stuck. My life will never be the same! THANK YOU DANA!
-Dawn, Accountant In Grand Junction, Colorado
–
––

---
FTC Disclosure: Any income claims shared by my students, friends or clients are understood to be true and accurate, but are not verified in any way. Always do your own due diligence and use your own judgment when making buying decisions and investments in your business and personal life. Disclaimer: Concepts and strategies shared in this and any email communication from Dana Stovern Coaching are ideas that have worked for members of our team, students, clients and friends. They are not specific advice for your business. Always use your own judgement and/or get the advice of professionals to find the right strategies for your business and your particular situations. Dana Stovern is not a financial advisor, financial planner or certified accountant and does not give financial advice. Instead, this work is for receiving greater experience and knowledge and transformation concerning the inner workings of your relationship with your energy field, body, spiritual money relationship and life! How you apply this work is up to you. Specific results are not guaranteed.