–Magic Of Somatic Money
Custom Coaching
Body-Based Money Relationship Skills
With Dana Stovern, Money Medium
–
Your Somatic Money Transformation
is your invaluable process to deeply connect with and understand the power of your unique money life. This can take the shape of dissolving money blocks, unfolding money dreams, diffusing money fears, healing money trauma and more, potentially leading to:
financial breakthroughs
debt reduction
making monthly ends meet
(Not to mention financial peace)
Working with Dana Stovern, money medium, through the ingenious combination of somatic money tools, is a unique inside-out approach to money that will give you closer connection with your money relationship for positive money change.
---
Coaching Packages
When you invest in one of these packages,
you are investing in your life-long transformational skill of somatic money.
––
Beginner BASIC Four to Six-Unit Coaching Program
This is a great package for the novice who is new to spiritual practices and wants to learn about the BASICS of The Magic Of Somatic Money. The approach is soft-sided with a deep lean into the somatic money knowledge base and somatic money practices. Each coaching session will engage with the self-guided program, the nine somatic money concepts (listed below in coaching themes), coaching support and messages from Spirit World. (No direct energy work). Participants are encouraged to develop other aspects of their spiritual exploration alongside this work. You will be expected to do light somatic money practices between sessions for progress. This is a low intensive approach to somatic money work.
Includes "The Magic Of Somatic Money Program" (Valued at $1200).
Four or Six – Custom 60 to 75-minute Power-Packed Phone Sessions that include coaching, guidance and messages from Spirit World. (No energy work). Bring you questions.
Custom Money Magic monthly practices for you.
One email follow-up after each session.
One – Coaching check-in to track our coaching progress.
–
Moderate INTERMEDIATE Four To Six-Unit Coaching Program
This is a great package for the individual who wants to engage more deeply and more intensively than the beginner package. It's also for someone who has more experience in the metaphysical arts and understands the basis of this work. Each coaching session will engage with the self-guided program, the nine somatic money concepts (listed below in coaching themes), coaching support, guidance, energy readings, messages from Spirit World.  You are encouraged to pair this coaching with body work. You will be expected to do somatic money practices and money explorations between sessions for progress. Expect to move more deeply into your somatic money work with more leverage.
Includes "The Magic Of Somatic Money Program" (Valued at $1200).
Four or Six – Custom 75 to 90-minute Power-Packed Phone Sessions that include coaching support and guidance, energy readings, messages from Spirit World, and energy work.
Audio recordings supplied for each session via DropBox.
Custom Money Magic monthly practices for you.
Four or Six – 20 to 30 minute coaching followups to track our coaching progress.
Email availability
Intensive ADVANCED Six-Month or Six-Unit Coaching Program
Are you ready for an intensive dive into your somatic money work for transformational money healing? If this is you, then this is your package. We don't hold anything back. We'll do the deep, detailed dive, giving you full support, insight, guidance and deep energy work so that you can lean into your somatic money transformation between sessions. You are expected to explore your money landscape and leverage your money practices between sessions. You are encouraged to combine this coaching with body work. Get ready for positive healing money relationship change!
Includes "The Magic Of Somatic Money Program" (Valued at $1200).
Six – Custom 75 to 90-minute Power-Packed Phone Sessions that include energy work, energy readings, coaching support and guidance from Spirit World.
Audio recordings supplied for each session via DropBox.
Custom Money Magic monthly practices for you.
Highlight outlines after each session for you to track your content.
Four – Mid-month Coaching Follow Ups via phone (30-40 minutes) or email.
Two – Coaching segment check-ins to track our coaching progress.
Unlimited email.
–
To Learn More Please Watch
"The Magic Of Somatic Money" Webinar
---
Somatic Money Curriculum

All coaching work and packages include support for these themes.
Money Story Inventory
Excavate your money story. Exploring you money story gives you the foundation to begin to see your money patterns that show up in your money life. They are ripe for money transformation.
Somatic Money Practices
Embody with your money and money relationship. Effective money relationship is primarily housed in your first three chakras. We help you move from dis-empowered "float" space, to grounded body-money space.
Money Vulnerability
Learn the counter-intuitive money move that could save your money life. The raw, protected part of our money self holds your deep money treasure. This is the invaluable space where you reclaim your money life.
Money Agreements – Money Transactions
How your inner and outer world of money shapes your money life. Money is real where it meets money agreements inside the money transaction. Find out what your money agreements really are.
Karmic Money To Destiny Money
Transform your money relationship. Most people don't know when they trigger into karmic money patterns, deeply anchored in their bodies, keeping them in old financial space. Somatic money goes to the root of this vibratory space to alleviate triggers and transformatively heal money relationship.
Familial Lineage, Trauma & Money
Identify money trauma for healing and empowerment. Money exchange also resembles relationship exchange. The money story you carry from your biological family or traumas or past lives sometimes holds this information  in your money exchanges. Somatic Money supports locating these money triggers and providing healing for your money trauma.
Your Spirit Money Guides
Get to know your money team! Chances are you've been going it alone without money help for too long and it's time to connect with your money guidance, money support, money protection and money help.
The Magic Of Somatic Money
Learn that money is magical. Numbers talk. Money vibrates. Money reflection is so much fun! It gives us all the information we need to know to heal, grow with and powerfully wield our money relationship. Money relationship is no longer low vibrational, suffering, drudgery. No. Money relationship is the higher vibrational, fully conscious, multi-potential alchemy of the Gods that is already there inside of you. All you need to do is flip the light switch on!
Somatic Money Expansion
Breakthrough To Your Destiny Money Landscape. Change doesn't come without change and the uncomfortable space of expansion is where real money dreams happen. Learn the paradigms that keep you in your comfort zone and learn how to step through and embrace your money dreams.
To Learn More Please Watch
"The Magic Of Somatic Money" Webinar
---
Client Reviews
Here's what clients are saying about Dana's work:
—
$2497 Sale BEFORE A Program Launch
I was working on launching my program for a year. I knew the material inside and out. I wrote a book and received multiple testimonials about my program with ease. I thought there would be no problem launching my program . . . until I faced marketing my work to the world! Life came to a screeching halt and my business hit a wall. No matter what training I did I couldn't move past this block. I was miserable with the lack of cash flow in my business until I met and began working with Dana. I'm a 20+ year veteran of the energy and soul medicine fields, so some of the concepts Dana shared were familiar and some weren't, which is a joy for me! I loved witnessing Dana work with Spirit in a grounded, professional, and powerful way. The best news is, in one week I went from zero dollars to $2,497! I sold my first premium package before my official launch and my business finally feels official! Thanks Dana — I am so excited for what is to come!
-Janice Noehulani,
Love Coach and Soul Path Visionary & Guide,
www.Janicenoehulani.com
Income Increase With Financial & Life Confidence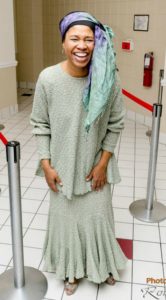 Dana gets to the core of issues—spiritually, mentally, emotionally, and physically—and doesn't allow you to coast or let go until awareness and proper courses of action are understood and activated. Her intuitive insight and ability to convey from "on high" messages that show how personal various beliefs and habits can undercut personal efforts is one of the greatest gifts she shares. Before I worked with Dana, I felt I was usually flying without a net and hoping to avoid crash landings. Now I'm soaring over the biggest net ever, me! My income increased substantially, and equally important I feel and act in charge of my financial life. If I have an occasional "critic, torturer, or other oops" trying to come into my psyche, I have tools to immediately stop the fake blockages and stay on track creating my highest well being, which turns out great for others as well. I'm continuing to work with Dana. It's like having a divine CFO in my corner, and I sure do like that!
-Karen Marie Jones Meadows,
Playwright, Producer, Actor, Educator,
karenjonesmeadows.com –
Improved Money Relationship, Home Ownership Change
Dana is a RockStar! Over the years, I have consistently hired coaches. I made a lot of these coaches more wealthy, but most seemed to have a one-size-fits-all approach and many did not deliver on their program promises. Dana is different. Really different. We have uncovered and healed my old soul money contracts, my blocks, and she has helped me negotiate several things beautifully both for my business and personally – selling my home and finding a new home in my new location. Her work has been so supportive that after finishing her six-month program, I am going back for more! Thank you Dana for truly helping change the very landscape of money in the world and helping conscious, caring people thrive and make great money!
-Dr. Miluna Fausch, HHCP, PhD
Executive Voice Presence Coach!
www.MilunaFausch.com 
–
Do You Believe in Magic?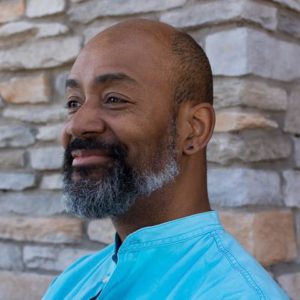 Before working with Dana, I would have answered this question, tentatively. I would characterize my thinking as "hope that magic is real and possible," without actually believing it exists and works in our lives. Especially, in terms of money. As a coach, Dana helped me unravel some lifelong patterns that were holding me back. I had been aware of these things, but my awareness was not deep enough for me to take effective action. Since then, I have revolutionized my relationship with money and this has brought power and light to many other aspects of my life. The key was learning how to consciously tap into source, recognizing it inside of myself and developing a trust-based relationship with source. I have learned that money is deeper and broader than the limited, fearful concept at the core of my family and cultural conditioning. For me, this money coaching experience is a vital element on the path of discovering money's vast potential for healing and creativity. That is magic! And I highly recommend it to anyone who feels called to heal and serve.
-Temani, Attorney, Phoenix, AZ – –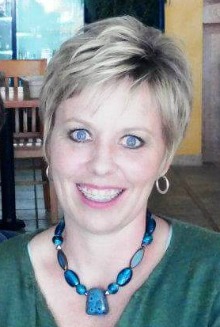 Breaking a $50,000 Glass Ceiling, Negotiating Career Path:
When I first met Dana, I was in the midst of navigating many changes in my life. I had just lost my job, nursing my husband back to health from a horrible infection, and beginning a new career that really challenged my comfort zone. It was all I could do to keep it together some days. Somehow, in the midst of all of the chaos, I knew I had to change my perception of money and find the courage to follow my true path. I wasn't happy in my career and I wasn't happy with my earnings. My salary always seemed to plateau just below $50,000.
I worked with Dana on my deeply embedded money story, and opportunities in the direction of my ideal career started appearing. What was really amazing to me is that, in spite of my mid-year career change (which can really impact one's earnings) and taking a $350 per month pay cut, I made over $50,000!
I really believe that the work we did to heal my personal money story allowed me to open up to the possibilities and abundance that was right in front of me! I really look forward to what 2016 will bring. The freedom I feel is beyond words!
– Andrea, Counselor and Forgiveness Coach, Fort Morgan, Colorado –
–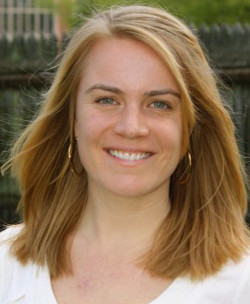 $20K Increased Income, Debt Reduction, Anchoring Career:
The work Dana and I did together is hands down the most powerful experience of my life. I had no idea what I was in for . . . we went to some of the darkest places in my soul and restored my value, my power and my light. What shifted for me emotionally also reflected in my external world. I healed a deep wound with my brother and engaged in a healthy relationship with him for the first time in twenty-eight years. I shifted a $5,000 debt into light, releasing it. Through this work, I increased my earnings by over $20,000 in an authentic, grounded way. I have had the most real and vulnerable conversations with my family and with my friends. Holding space for their healing as well as my own. However, one of my biggest take aways from Dana is that my healing is not contingent on anyone's else's ability to heal, understand or forgive. Honoring this has allowed me to move mountains inside of me and be the creator of my life, holistically. Dana holds such powerful, safe space for guided awareness and transformation. I am truly grateful for the work I have done with her and she will always be an important healer in my life.
-Elizabeth, Real Estate Project Manager, Milwaukee, Wisconsin
20% Income Increase, Dissolving Fear, Debt Reduction:
I was totally bound up in fear and old beliefs when I began working with Dana. I felt unconfident in myself and unable to believe in my value. This made my relationship with my money constricted and lacking (actually, all my relations were like this). Right away, Dana was able to see clearly what was truly working in my life, keeping me bound in fear, old soul contracts, a fragmented spirit and a complete lack of self-worth. Over the months, depending on my life space at each appointment, Dana and I worked with my energy and spirit beings, creating personal shifts and strategies. We cleared the debris that bound me in fear, helping my authentic me to shine through. My time with Dana has changed my life. As a result of our work together, I am now able see myself with value. I've generated greater financial wealth with a professional pay raise of 20 percent, a personal credit rating increase and elimination of a $5,000 medical bill. Additionally, I'm creating healthier, more supportive relationships. I am eternally grateful for Dana's presence in my life!
-Jennifer S., Accountant In Renton, WA –
Improved Business:

Dana, has a kickass style of conscious business coaching that has changed and improved my style of running my business, my marketing and what I do. I am amazed by the high vibration we are able to set in a session, the information that flows through from my guides, and the wonderful, practical application for growing my business and my spiritual gifts that are provided for me. If you have a conscious/spiritual business that you would like to grow, Dana has some seriously superior fertilizer for you to dig into!
-Gwendolyn Hill,
Life Purpose & Sound Meditation Coach
www.gwendolynhill.com
–
–
Doubled Book Of Business Over One Year:
After seven years of reading everything I could get my hands on: Wayne Dyer, Deepak Chopra, Eckhart Tolle, Debbie Ford, Carolyn Myss, Louise Hay . . . you name it, I was still lost. I meditated, I prayed, I searched. Then one day I found Dana. Her incredible energy (she's a bonfire by the way!) was the guiding hand I needed to break through. After just a few short sessions I was able to peel away the multiple layers of destructive life force energies that were keeping me stuck. My life will never be the same! THANK YOU DANA!
-Dawn, Accountant In Grand Junction, Colorado
–
–

---
FTC Disclosure: Any income claims shared by my students, friends or clients are understood to be true and accurate, but are not verified in any way. Always do your own due diligence and use your own judgment when making buying decisions and investments in your business and personal life. Disclaimer: Concepts and strategies shared in this and any email communication from Dana Stovern Coaching are ideas that have worked for members of our team, students, clients and friends. They are not specific advice for your business. Always use your own judgement and/or get the advice of professionals to find the right strategies for your business and your particular situations. Dana Stovern is not a financial advisor, financial planner or certified accountant and does not give financial advice. Instead, this work is for receiving greater experience and knowledge and transformation concerning the inner workings of your relationship with your energy field, body, spiritual money relationship and life! How you apply this work is up to you. Specific results are not guaranteed.